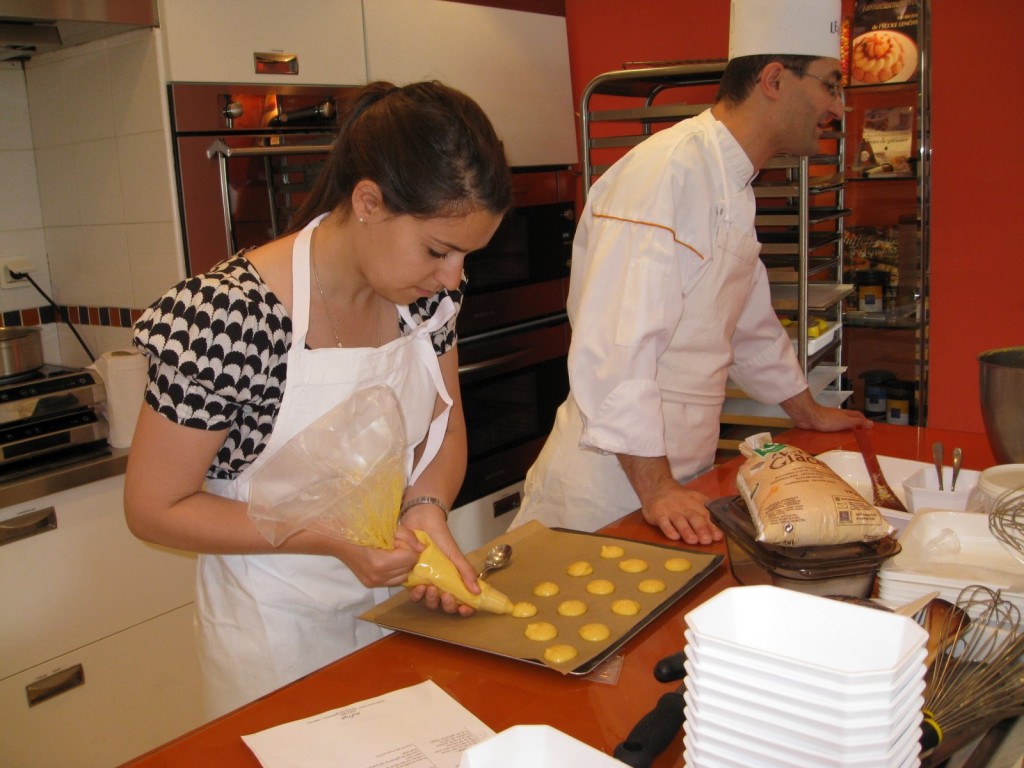 Legend has it that there is a lost city of gold and treasure that stands proudly closeted behind a green-vine curtain in the misty jungles of South America. Legend has it wrong. As it happens the lost city of El Dorado is actually quite easy to get to, and is already known by another name. Simply book a flight on Air France and exit the plane at Paris.
I imagine that many a conquistador hoped he would find a trove of treasure, emeralds, diamonds, rubies, sapphires all tucked away and tumbled together in a chest, waiting to be discovered. But I have already found the treasure chest: rows and columns of perfect macarons hued like the gemstones of legend, packed neatly into a glass case at Laduree. Ecstasy, and a mint-green Victorian sign swinging Frenchly in the breeze, mark the spot.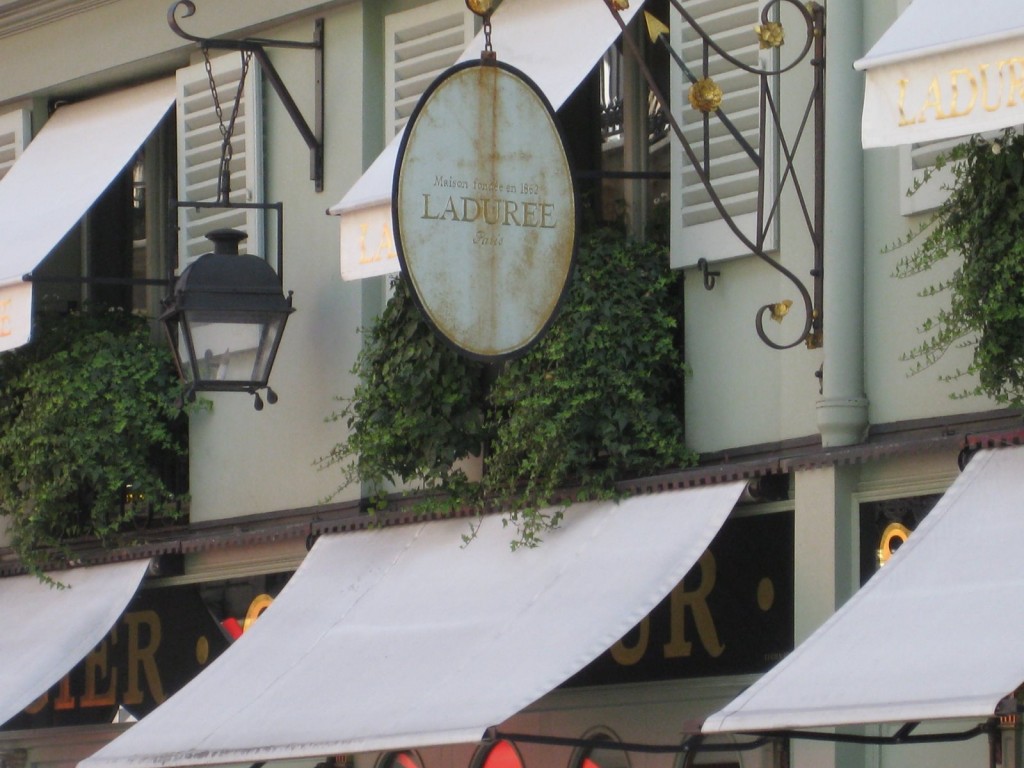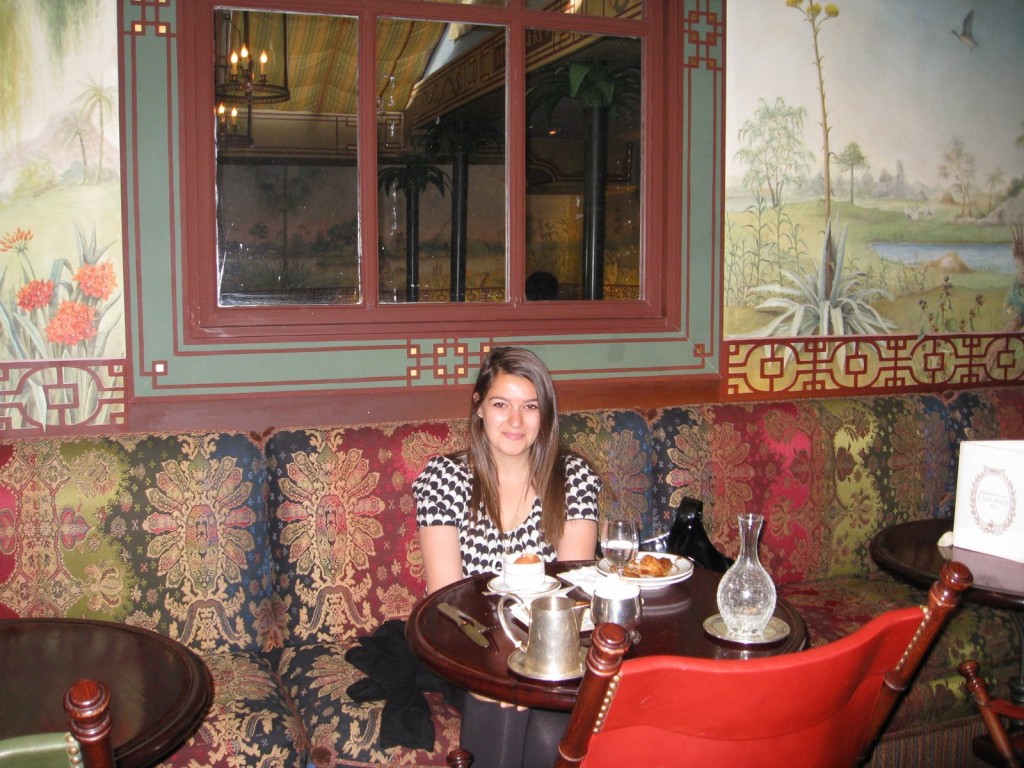 If you read French Revolution at all regularly, chances are you've heard of my penchant for macarons, and the empty ache I generally experience in my daily existence without them. Macarons are rare in the States, and even more rarely any good, so it is likely that you'll need an explanation. Macarons are little cookie sandwiches. Ganache, jam, or cream glues two almond wafers together. But unlike, say, a plain old Oreo, macarons are marked for their texture, like a crisp robin's egg that cracks and melts and then oozes when you bite into it, and also their exquisitely whimsical colors and flavors, like lily of the valley, citronella, and violet-cassis to name a few of the odder ones. My favorites? Rose, pistachio, orange blossom, and lemon, in that order.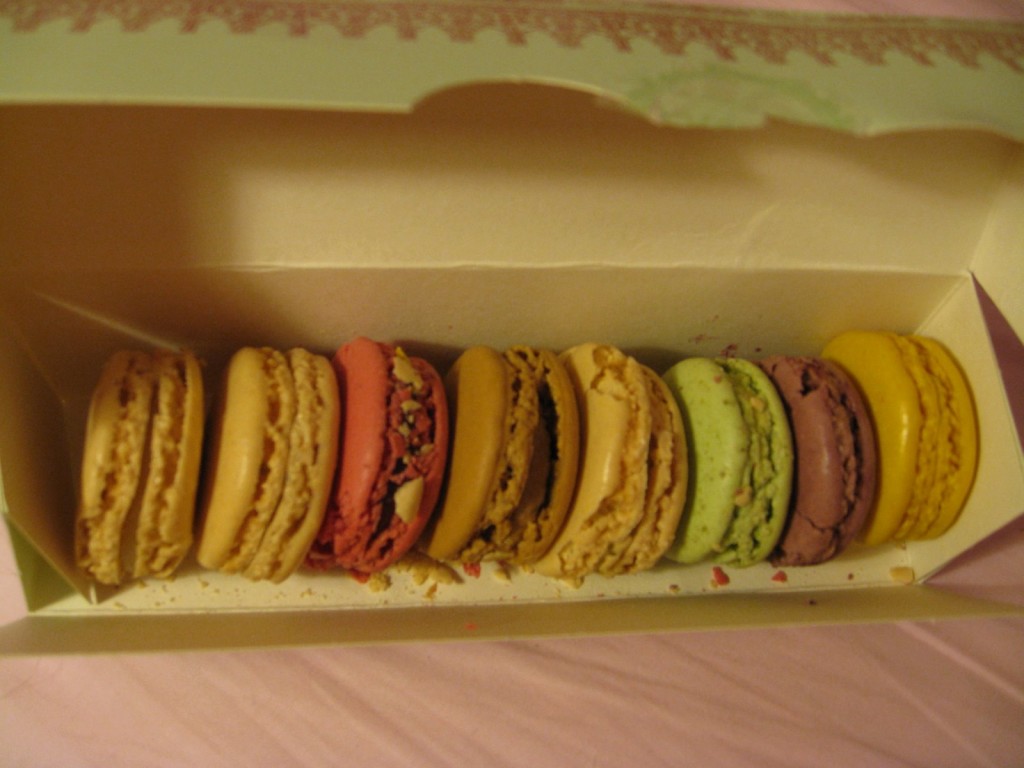 Like those conquistadors, I am often ready to lay down my life, or at least a day's worth of complacent happiness, in a fit of absolute macaron lust. But several centuries have passed, and I believe the mindset here in the Americas has changed: who wants to be a slave to fate or the gods? Cities of gold have never been found, and macarons have never rained from the sky. So, I decided to turn to an even older legend. I made up my mind to become an alchemist.
To that end, I took the train to "El Dorado," a name that bares shocking phonetic resemblance to Laduree, does it not? When in Paris, I enrolled at the premiere amateur cooking school, Ecole Lenotre, and signed up for a course on how to turn almond flour and egg whites into macarons, the modern gastronomic equivalent of spinning straw into gold.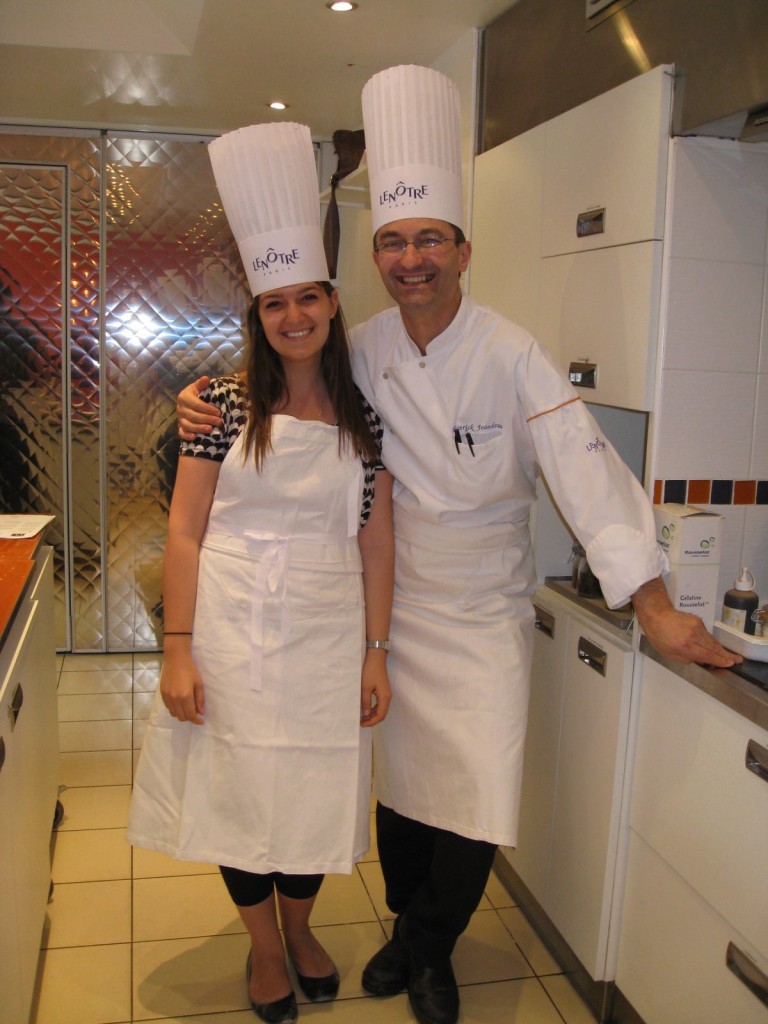 For my day as Rumpelstiltskin, I began with lunch at the Ecole Lenotre café, tucked under the leafy branches of the Place de la Concorde end of the Champs Elysee. There, I indulged in a creamy, cold green asparagus velouté, served with blanched, salted asparagus tips, and, the end all and be all, a savory pea frozen macaron topped with cracked black pepper. Oh my little loves! So versatile! An emerald worth its weight…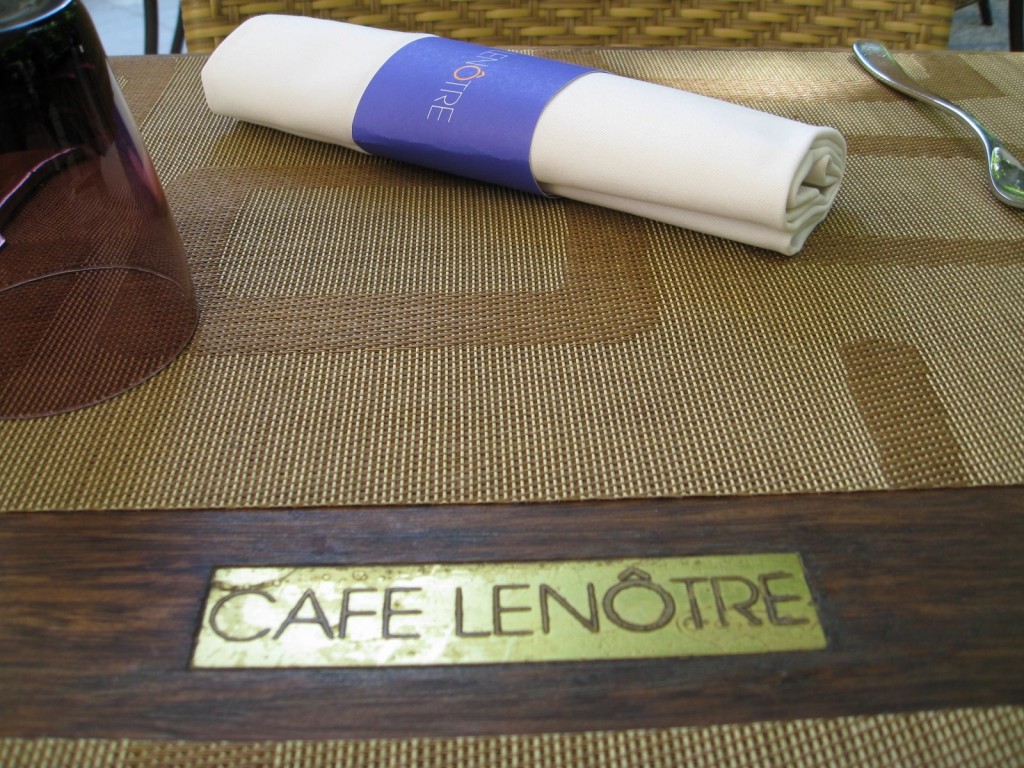 I then embarked on the way to wealth. I, and seven other Rumpelstiltskins, swathed in white linen aprons, girdled in kitchen towels, and waving silicon spatulas, crowded around the Alchemist: our chef, crowned in a Lenotre white pillar chef's hat, with his gallic profile, Frenchly trilling voice, and gilded secrets. There he told us that if you weigh certain amounts of almond powder, powdered sugar, and egg whites, and baked them on three baking sheets and parchment paper for around 10 minutes, along with food coloring in droves to color the golden wafers into the hues of lemon topaz, caramel citrine, coffee obsidian, you would have macarons! For the center, we conjured up lemon crème, fresh fleur de sel caramel, and chocolate ganache. Newly minted millionaires, we then decided to sit down and hide it all in the best place we could think of: our stomachs!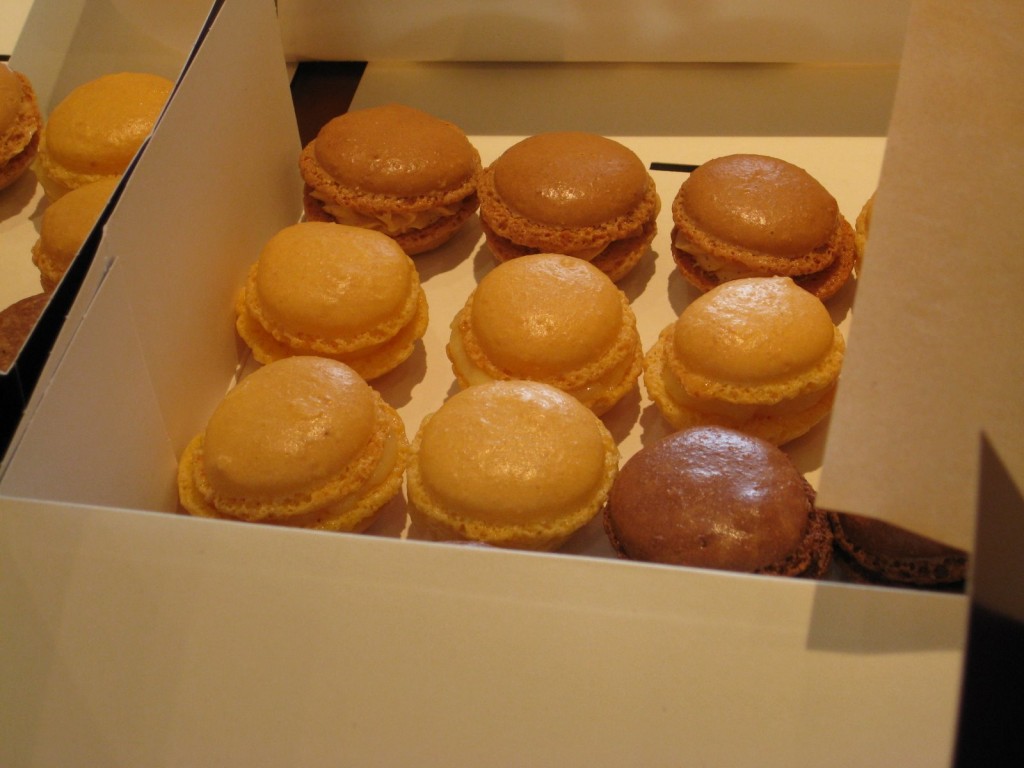 As I sat on a bench in the Place Saint Sulpice with a little bag of Pierre Hermé macarons, I knew that macarons constituted the fortune of the culinary world: hard, bright, flashy, and expensive like any jewel. In my hand I had two macarons. Of course, I ate the quartz-colored rose first, the pink shell cracking and exposing a rush of cream fresh as rose petals. And then, I tried it: the diamond. A jasmine macaron dusted in powdered silver, that flashed in the sun and smelt like moonlight. Mr. English tells me that jewels are supposed to only enhance a woman's beauty; he also says that nothing is more beautiful on me than a smile. Macarons, then, are my greatest accessory.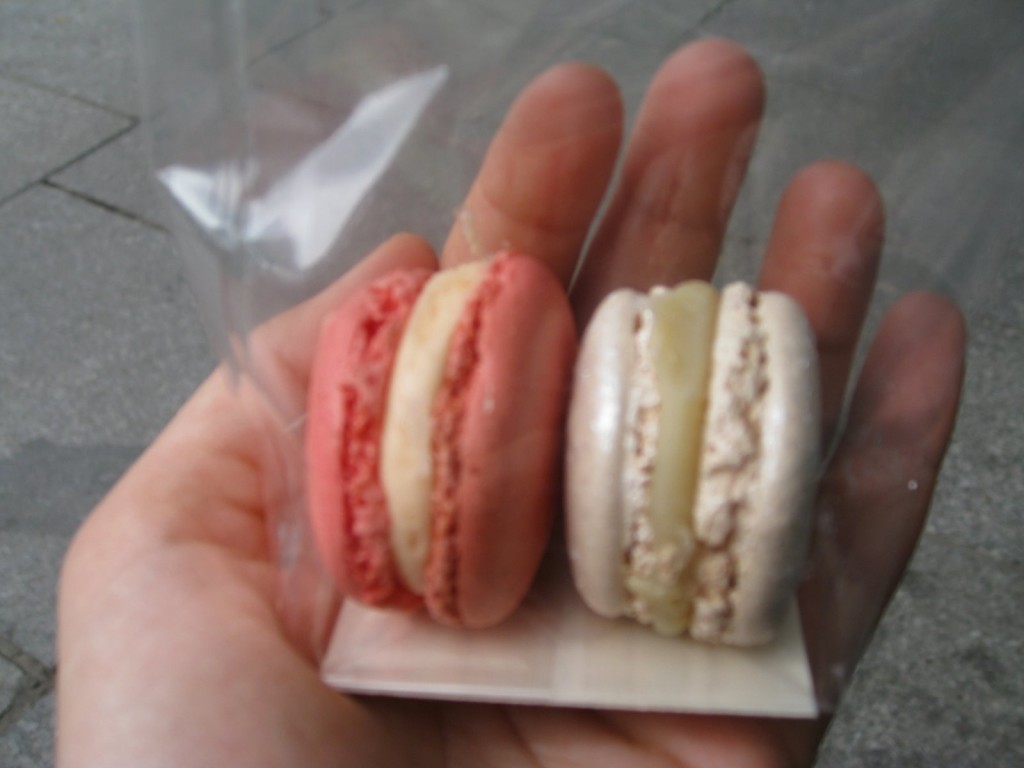 I can't give away (for free!) the recipe for spinning gold, Lenotre's complete macaron recette, but I will tell you how to make the shells. The secret is, the shells almost all taste the same—of almonds—and are simply dyed to reflect the flavor that you imbue into the filling. You could make a lemon crème, a chocolate ganache, a raspberry confiture, a caramel—you could flavor them a million different ways. To be simple, just whip some cream and add vanilla extract, or something more extravagant, like jasmine extract. But here is how you make those robin egg shells…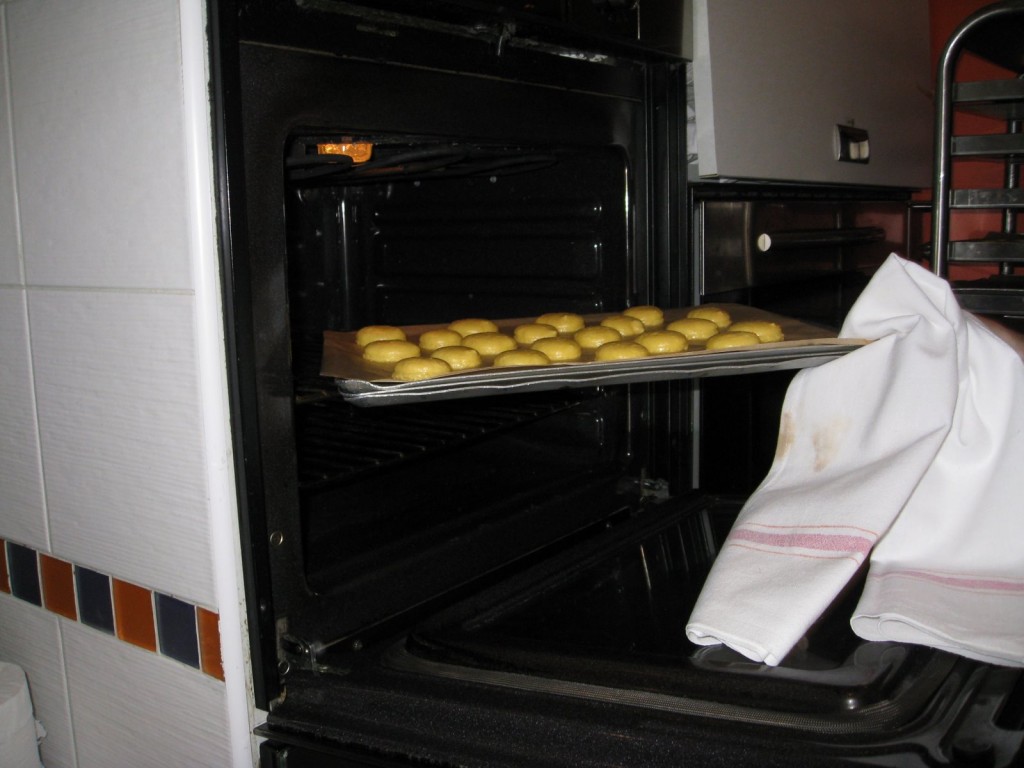 Remember, all that glitters is not gold…no. It is pistachio green, rose pink, lemon yellow, licorice black, and, mmm mmm, chocolate brown.
This is my simplified version of the Ecole Lenotre recipe. For all the secrets, enroll yourself! It was the best 130 Euros I will ever have spent.
BON APP!
Macarons
Ingredients


250 grams of almond powder mixed with 250 grams of powdered sugar (500 grams of what is known as tant pour tant)


200 grams of powdered sugar


200 grams of egg whites


50 grams of white sugar


Food coloring


Procedure


Whirl the tant pour tant and powdered sugar in a food processor, pulsing three times.


Whip the sugar and egg whites until they are just stiff.


Quickly, but gently and thoroughly and in three parts, fold the almond and sugar mixture into the egg whites.


Spoon the mixture into a pastry bag with a number 7 tip.


Preheat the oven to 160 degrees C (320 degrees F).


Stack 3 baking sheet, and line the top with parchment paper. Pipe, careful not to crowd, little macaron halves onto the parchment.


Bake for 10-12 minutes, rotating the sheet once through.


Leave to cool slightly, and then pour water between the parchment and the baking sheet. The macarons will absorb the moisture, and after a few minuets, you can turn them, and release them from the parchment.


Allow to cool completely, and then fill as you will.


print this recipe