Last night, as I tucked myself beneath a snowy white comforter of down, New York was lying under a downy white blanket of snow. But just as the night is magical, epic, transcendent—the morning after hardly ever is. I suppose New York is something like most men: not quite what you thought, and somewhat disappointing in the cold, bitter New York cold, light of day. For what last night was soft, darling, romantic, has hardened overnight into a layer of cold ice, sprinkled with treacherous beads of salt, and stained with the occasional yellow trickle. How could I have been so fooled?!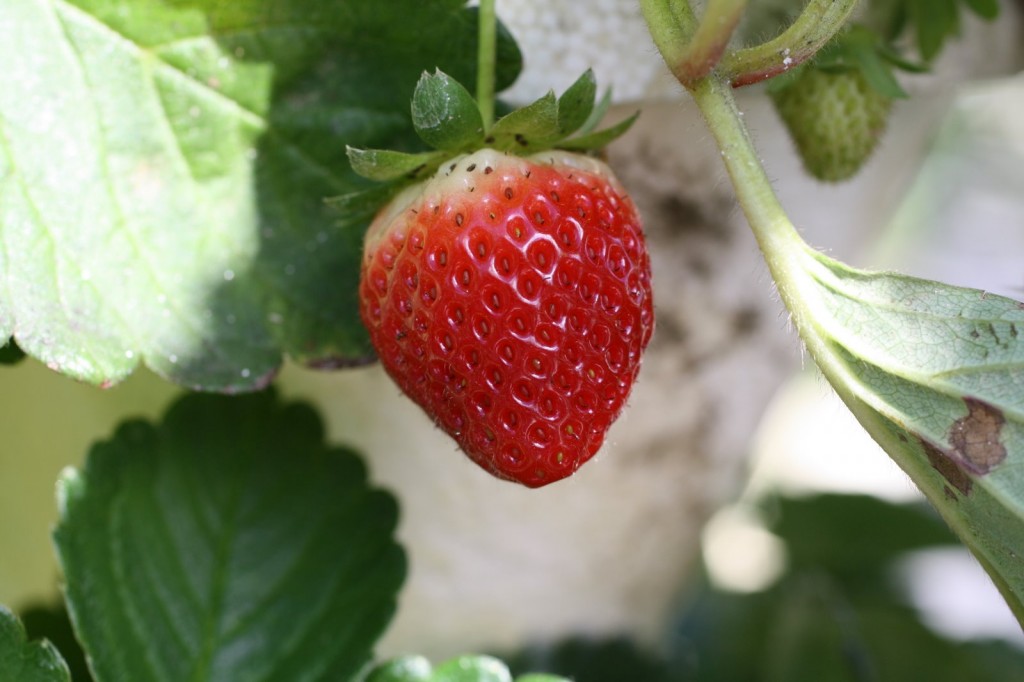 But hope conquers all—or else, chances are, women would give up on Saturday nights altogether and the human race would cease to exist. It is in the dead of winter, when we must look forward to the summer, and lucky for me, my mother has a house in Florida, where snow, and perhaps men, don't freeze to yellow ice overnight, and strawberries, lo and behold, are in season in winter. Paradise!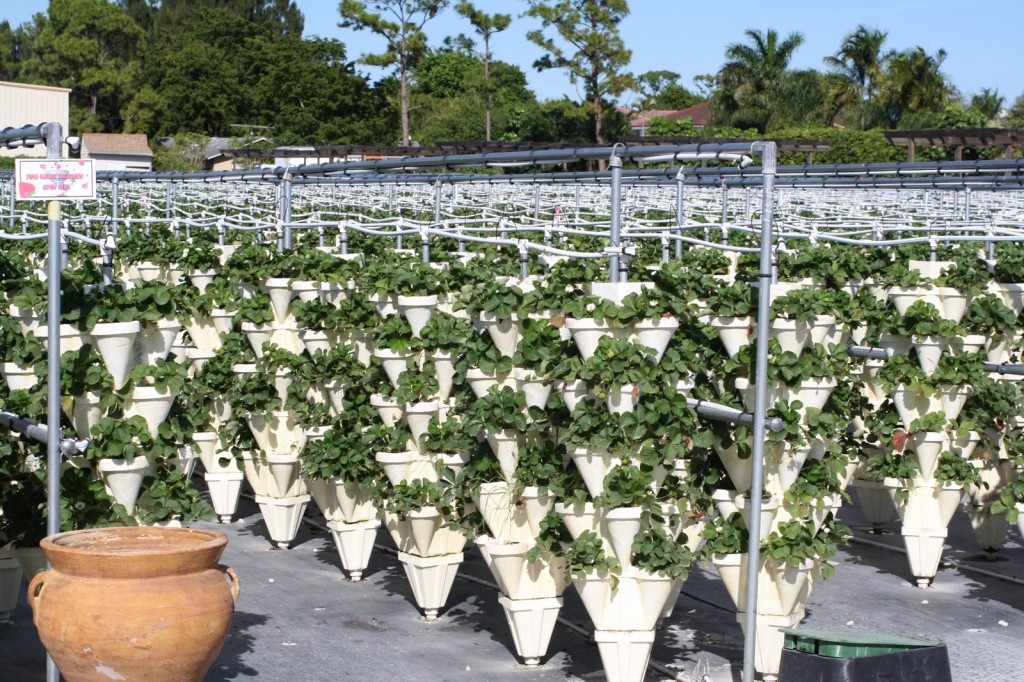 We started off at the ocean, and headed down aptly named Atlantic Avenue in Delray Beach towards The Girls' Strawberry Upick. When we pulled into the strip mall, and parked out front, my heart sunk. How could there be a strawberry paradise in a small storefront in a strip mall? Maybe a few quarts of ripe berries covered in cellophane, but that's not what I'd come for at all.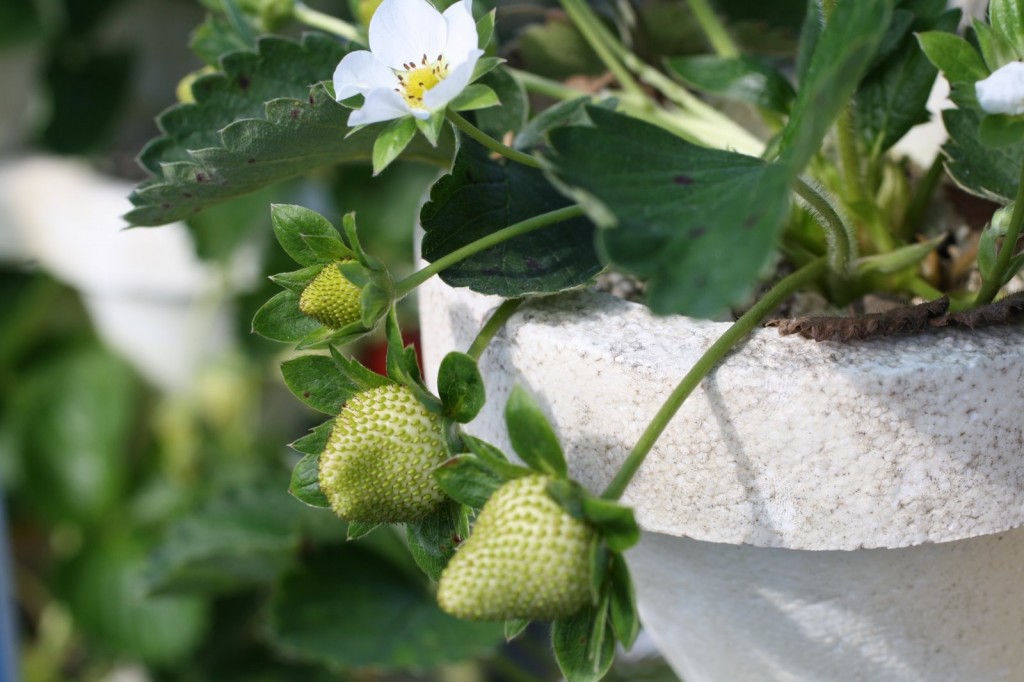 We hesitated in, and came to the back of the store, and pressed our noses to the glass, just as I did last night, like I always do in snowstorms since I was a little girl. In Florida, the glass didn't fog up, staying clear enough so that we couldn't disbelieve our eyes as they glimpsed into paradise. Hydroponic strawberry plants covered 50 square acres, purple basil drooped out of pots, blossoms of squash birthing fruit tumbled out of planters. The sun blazed overhead, and like Adam and Eve before us, we made our solitary way through Eden. He walked ahead, hunting, and I followed with the bucket, gathering. On those winter nights in New York as a child, I would read Narnia, and I remember a little image from the Silver Chair where the creatures of the center of the Earth would squeeze rubies in their fists, and they would explode with the sweet juice of berries. In my hands, I had a brimming bucket of sweet, juicy rubies.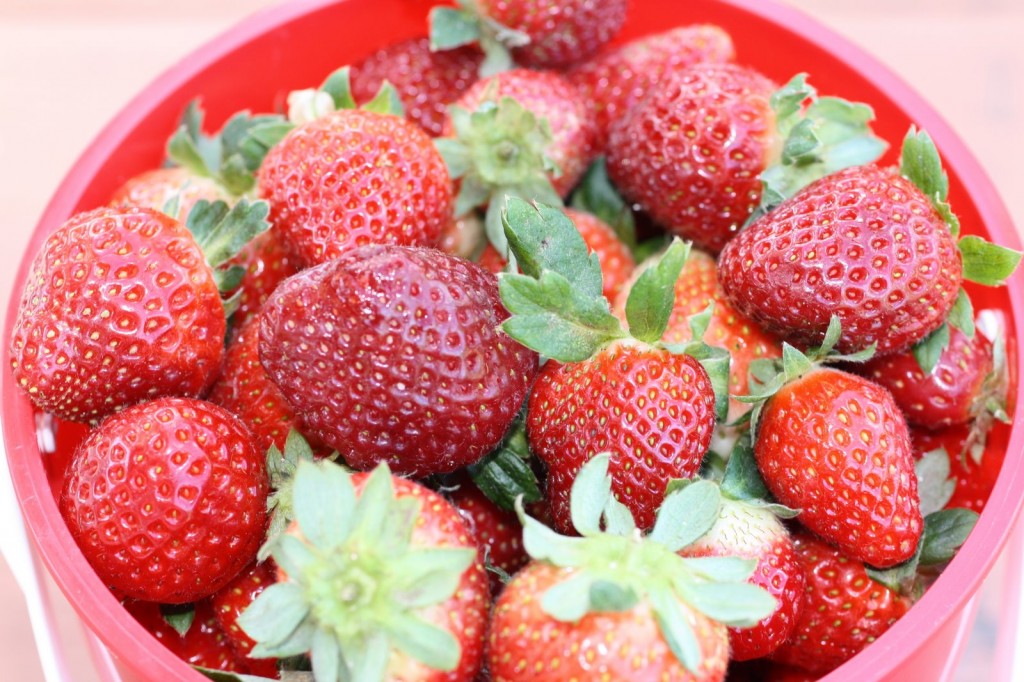 When we got home, Mr. English and I negotiated the fate of our little gems. I love dark chocolate covered strawberries more than anything, and, English as he is, he cannot live without a good crumble. So, we compromised, and since we had bought 3 pounds of strawberries in our enthusiasm, made both. To Frenchify an old English standby, I added the perfect pair of raspberry and rose to the strawberries, and soaked them in a splash of Champagne, before blanketing them in a blanket of snow white sugar, and baking them to a bubble.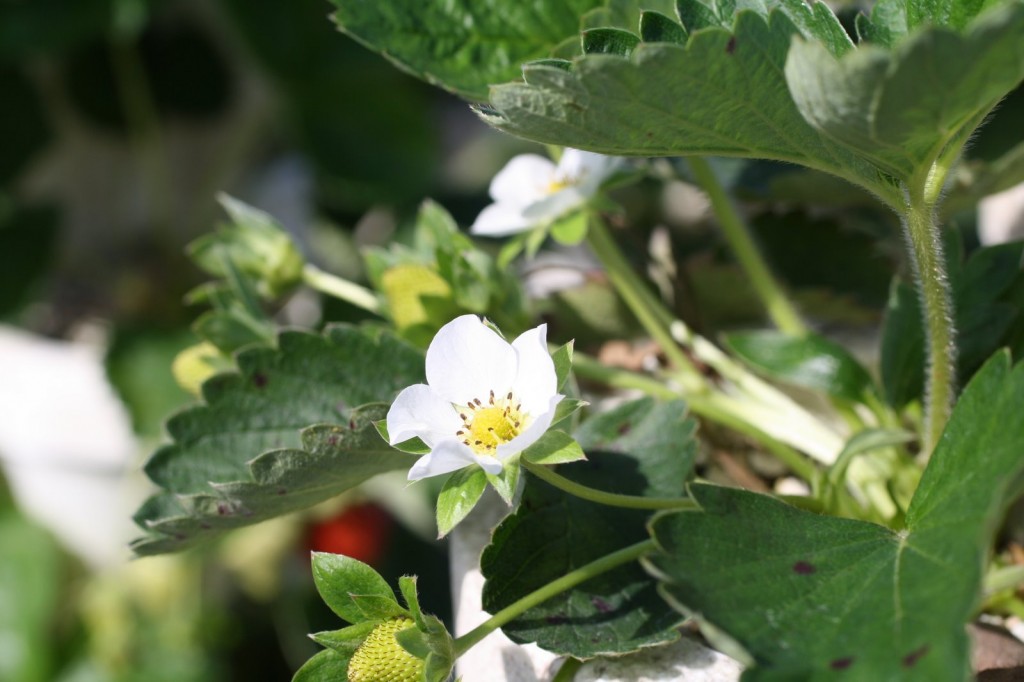 Some couples roll around in the straw; we roll around in strawberries.
BON APP, et NE PRENEZ PAS FROID!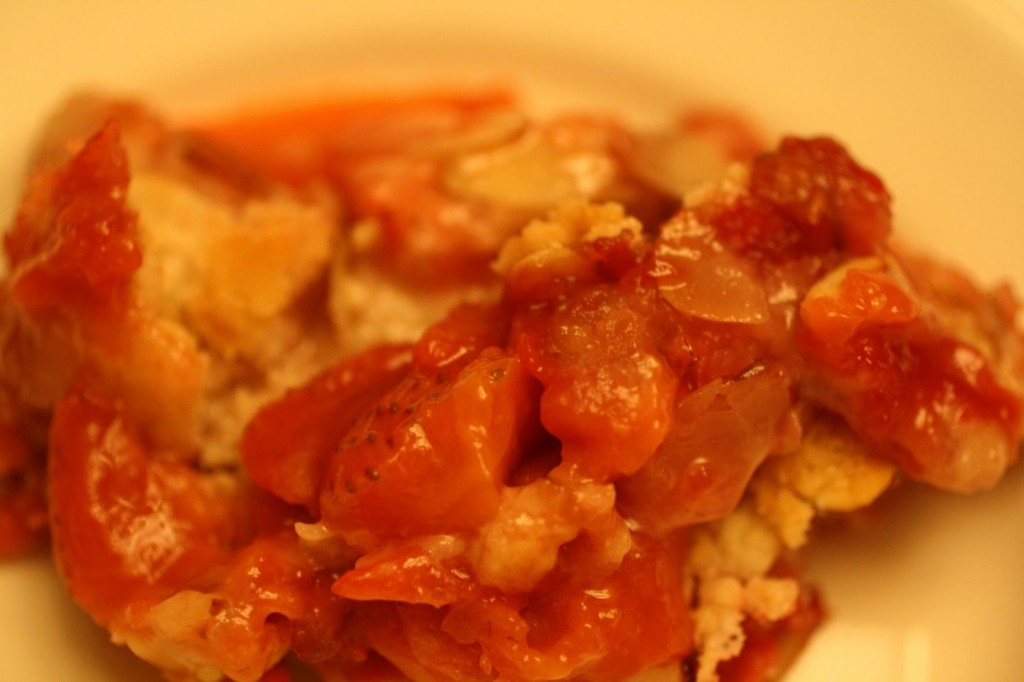 Strawberry Champagne Crumble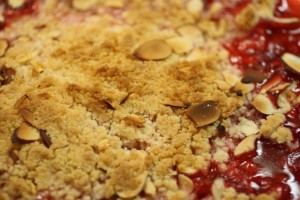 Ingredients


1 pound of fresh strawberries, hulled, halved and quartered if necessary


2 tablespoons thawed frozen raspberries (optional)


½ tablespoon rosewater (optional)


1 ½ tablespoons champagne


2 ½ tablespoons sugar


2 tablespoons flour


½ stick of unsalted butter (4 tablespoons)


½ cup flour


½ cup plus 2 tablespoons sugar


Pinch salt


½ cup slivered almonds


Procedure


Preheat the oven to 350 degrees.


In a large bowl, toss together the strawberries, champagne, sugar, and flour. You can use the raspberries and rosewater if you choose, it adds a complexity of flavor, but they are completely superfluous. For a simpler flavor, just omit them.


In a food processor, pulse the butter, flour, sugar, and salt together until it forms coarse crumbs. Decant the mixture to a bowl, and add the almonds. Pinch the mixture until it forms thick crumbs.


Pour the strawberry mixture into a baking dish, and pack the crumble topping all over the top so it reaches the sides of the dish and amply covers the fruit. Bake for 40 minutes on a baking tray, and then, if the top has not sufficiently browned, leave under the broil for a couple of minutes until the crust is golden.


print this recipe