It's an age-old question. But I've finally answered it.
The chicken. Who would scramble up your morning eggs if not for the mother hen in your life? Do we really want all the king's horses and all the king's men to put Humpty back together again? Then we'd have no omelets!
A month ago, I posted a recipe for Petite Crustless Quiches with Fines Herbes and Chèvre. And I told you I was entering it as a contestant in the First Annual Eggland's Best Bloggers recipe contest. I've never entered a recipe contest before in my life.
But, Revolutionnaires: We won FIRST PLACE!
The recipe will be featured on the Eggland's Best website for a month. And in honor of our little victory, I thought I'd answer some more age-old egg questions by sharing some very interesting information that I gleaned at the Eggland's Best Bloggers Breakfast for Dinner event on Tuesday evening.
Egg Mysteries Unraveled
As it turns out, the only difference between brown eggs and white eggs is the breed of chicken (proving, once again, the chicken before the egg). And, while I thought brown eggs were always chosen for organic packaging, it turns out that brown egg-laying chickens are more aggressive than the white, and so are better at surviving in a cage-free environment. Interesting!
In Europe, I've noticed that the eggs sit on the shelf, not in the fridge. Why is that? Aha! It is because in Europe, they do not wash their eggs before selling them. If you do wash them, as we do here in the States, that causes potential permeation of the shell, and so the eggs must be kept chilled.
Apparently, some cooks wash their eggs when they bring them home from the store. It can compromise your egg! Just rinse them off quickly, if at all, right before you use them.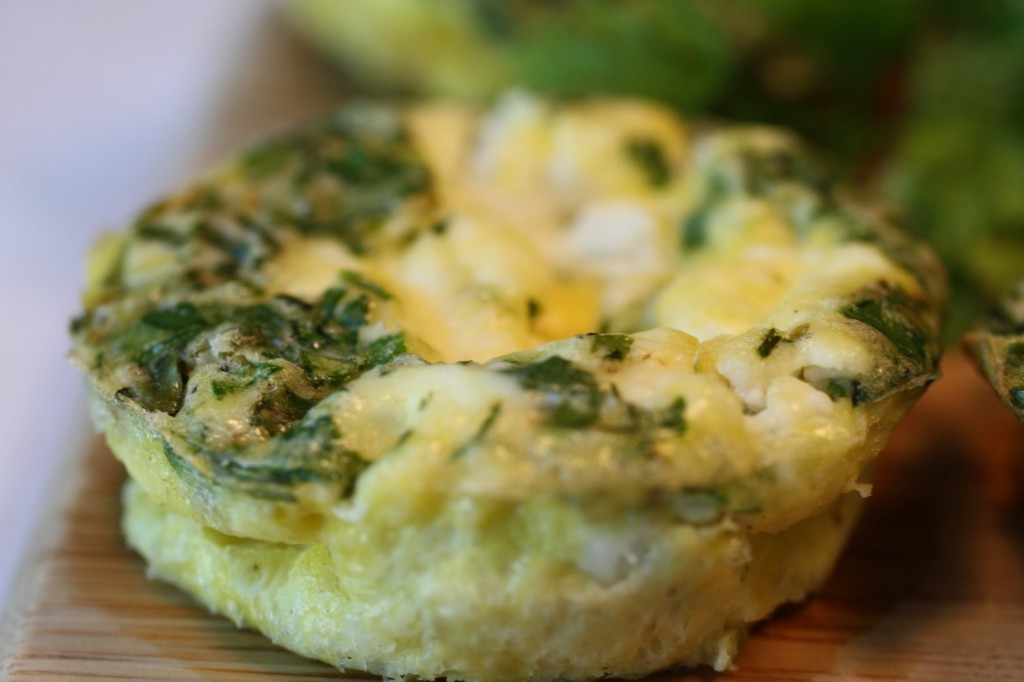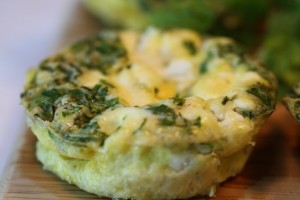 As I've said before: size isn't everything. As it turns out, the smaller the egg, the higher the quality. Medium-sized eggs will have firm whites and more intact yolks than large, extra-large, or jumbo.
Chickens actually have a higher mortality rate in a cage-free environment, and an even higher mortality rate in an organic environment. Shy chickens can often be pecked, and cage-free coops keep a man walking around to keep the wall-flowers safe. Organic eggs are the only grade of egg that requires outdoor time for the chickens–giving them healthy freedom, but also exposure to more disease.
And, last, something I learned not Tuesday from Eggland's Best, but last summer from Ecole Lenotre: using older eggwhites produces a stiffer meringue. If you separate your whites the night before, and leave them in the fridge, chances are your macarons will turn out better!
If you feed a chicken marigold, her yolks will be yellow. If you feed her red pepper, they'll be orange!
As it turns out, victory isn't sweet. In this case, it was very savory indeed. And very high in protein.
Bon app!
Petite Crustless Quiches with Fines Herbes and Chèvre
serves 4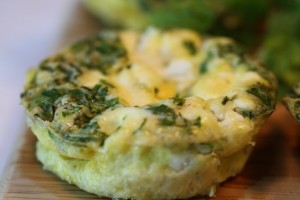 Ingredients


8 eggs


½ cup whole milk


¼ cup grated Parmesan or Pecorino


1 tablespoon freshly chopped flat leaf parsley


1 tablespoon freshly chopped tarragon


1 tablespoon freshly chopped chervil


1 tablespoon freshly snipped chives


2 ounces chèvre (soft fresh goat cheese)


Salt and pepper


Procedure


Whisk together the eggs and the milk, and season with salt and pepper. Beat in the herbs and the Parmesan.


Ladle the mixture a scant ¼ cup at a time in a well-greased 12-cup muffin tin, so that each cup is almost full.


Dollop the goat cheese evenly among the 12 cups.


Bake at 375 degrees F for 20-22 minutes, until all the quiches appear puffy and firm.


Allow to cool in the muffin tins for 5 minutes, then loosen with a knife and serve hot or room temperature.


print this recipe