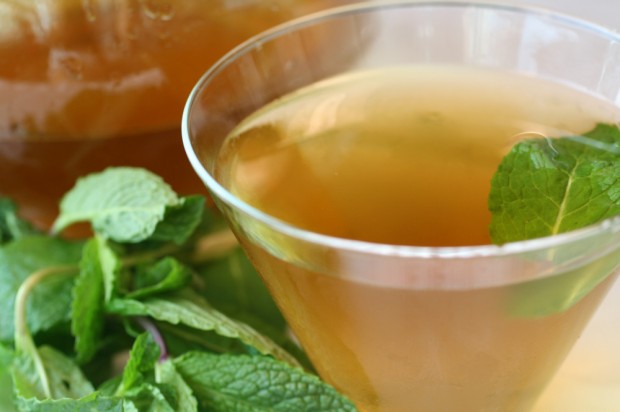 Mint Tea Martini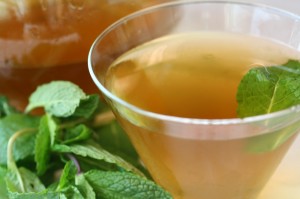 Ingredients


2 ½ cups boiling water


2 mint tea bags


8 mint leaves, plus 16 mint leaves


¼ cup water


½ cup sugar


1 cup vodka, very cold


Procedure
Brew a pot of mint tea, with 2 ½ cups hot water, 2 mint tea bags, and 8 fresh mint leaves. Allow to steep for 5 minutes, then pull out the tea bags (leave the mint leaves), and refrigerate until very cold.
Make the mint syrup by put 16 mint leaves, lightly chopped, into a sauce pot with ¼ cup water and ½ cup sugar. Heat on medium-high until the sugar has dissolved and the mixture is translucent. Set aside to cool, and then drain.
In a large pitcher, strain the mint tea. Add the cool, strained mint syrup, and the vodka. Serve, garnished with fresh mint leaves.
print this recipe