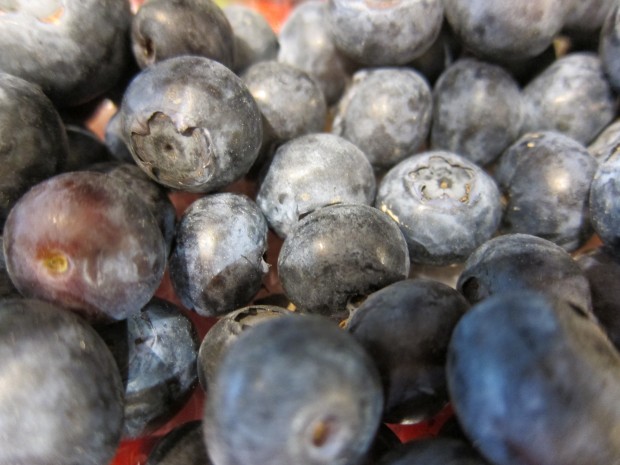 Get the whole story at The Huffington Post.
I don't know if they're still doing this, but I love any surprise that comes with food.  Short of an engagement ring, which I think is a stupid and dangerous thing to bury in anything you might chew.  Think of how many people spend their time making sure there are no rocks in your beans or lettuce, and then you give one to your fiancée so she can chip a tooth before the wedding?  Not the best laid of plans.  Or the best plan to get you…well, you get the picture.
But, those prizes in the Cracker Jack box?  They used to give out little tattoos in the cereal, and I collected all the toys from my Happy Meals.  Once BonBel cheese did a finger puppet promotion and I bought about five sacks so I could have one for each finger.  I love that idea that you're doing the best thing you can do—eating—and you still get a prize on top of that.  What a wonderful world.
I love this little pot de crème because it's just like that—a box of delicious Cracker Jacks with an even better surprise down at the bottom.  Starbursts of blueberries, slightly sweetened and cooked down like blueberry pie filling, hidden under a thick pot of vanilla cream.  I love that you stick your spoon unsuspectingly down into—what could be bad about this?—thick, sweet, speckled vanilla cream, and come up with gorgeous indigo bursting berries on the end of your spoon.  Just when you thought dessert couldn't get any better, it does.
Blueberry Surprise Vanilla Cream Pots
makes 4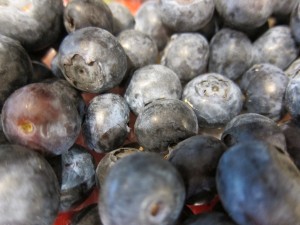 INGREDIENTS


5 ounces blueberries


1 1/2 tablespoons sugar plus 3 tablespoons


1 1/4 cups heavy cream


2 egg yolks


1/2 vanilla bean


PROCEDURE
In a small saucepot, boil the blueberries and 1 1/2 tablespoons sugar on medium heat for 12 minutes, until slightly thickened. Spoon the mixture in the bottom of 4 ramekins. Preheat the oven to 300 degrees F. Boil a kettle of water.
Split the vanilla bean and scrape out the seeds. Add the seeds and the bean itself to the cream in a medium saucepot. Heat the vanilla cream on medium-low until bubbles form around the edges of the pot. Meanwhile, in a large measuring cup, whisk the egg yolks with 3 tablespoon sugar until pale. Discard the vanilla pod, and whisk the warm cream quickly into the yolks. Pour over blueberries in the 4 ramekins.
Set the 4 ramekins in a square baking dish, and fill the baking dish halfway with boiled water. Bake at 300 degrees F for 40 minutes, until the center is slightly set. Cool on the counter until the cream pots come to room temperature. Then, cover each with plastic wrap, and refrigerate until completely set, preferably overnight. Eat!
print this recipe