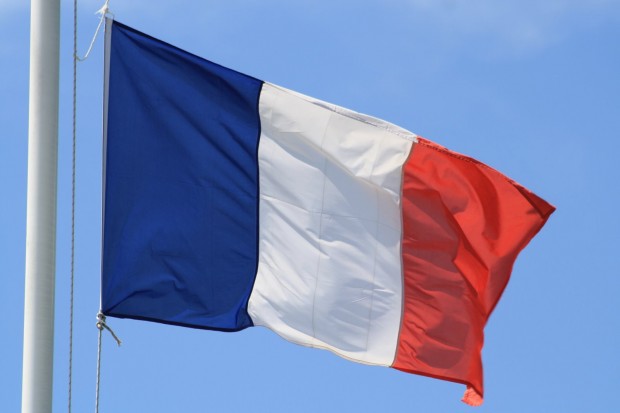 To know me is to know I love Le 14 Juillet.  I am religious in my observation of the occasion, because I simply love, when I'm not in France, wishing or pretending that I was.  Two years ago, I ushered it in with Mr. English and Jane, my best friend from Le Cordon Bleu, on one of the ponts that arches its back across the Seine as the pastel (yes, pastel) fireworks erupted from the Eiffel Tower.  A few years before that, it was all-drag Can Can on the bar at Florent, the only French diner I've ever heard of, before it closed its NYC Meatpacking doors forever.  Another year, it was pétanque in the city.  This year, I'm thinking merguez on the grill.  But any great occasion deserves a little planning, so here's a taste of all that you'll be getting on French Rev between now and July 14.  Whether you'll be having just bread and water à la Bastille (how bad can that be if the bread and water are French?) or nothing but cake à la Mlle. Antoinette, you'll find the party here.
An interview with French Food at Home chef and host Laura Calder
A recipe from one of my favorite French food magazines (so you don't have to pay import tax or translation fee)
A recipe for the best spicy merguez baguette ever
A list of my favorite French restaurants that aren't in France
A video guide for how to play pétanque like an old French man
And much, much more…
Vive la France!