There's something to be said for a sit-down meal at a fancy French restaurant.  Now's not the time to say it.  I've been on the road, and I've been eating street food.  And it's the funnest thing about eating in France.
In the Nice airport, I went to my first Quick–the French answer to McDonald's (although, don't tell anyone I said it that way).  I'm obsessed with eating strange things off of foreign McDonald's menus, and that's always kept me busy enough to keep me away from Quick.  But, they are truly the French fast food joint.  We had such oddities as fish-shaped fish sticks filled with cheese fondue.  Actually seriously good.  And Boursin balls–the French answer to the mozzarella stick, made from little rounds of melty garlic and herb cheese, breaded, and fried, in a box.  Those went quickly.  They had beignets, but I didn't get that far.  Some fries and a side salad topped with shredded beets (only in France), and I was up to my ears in French fast food.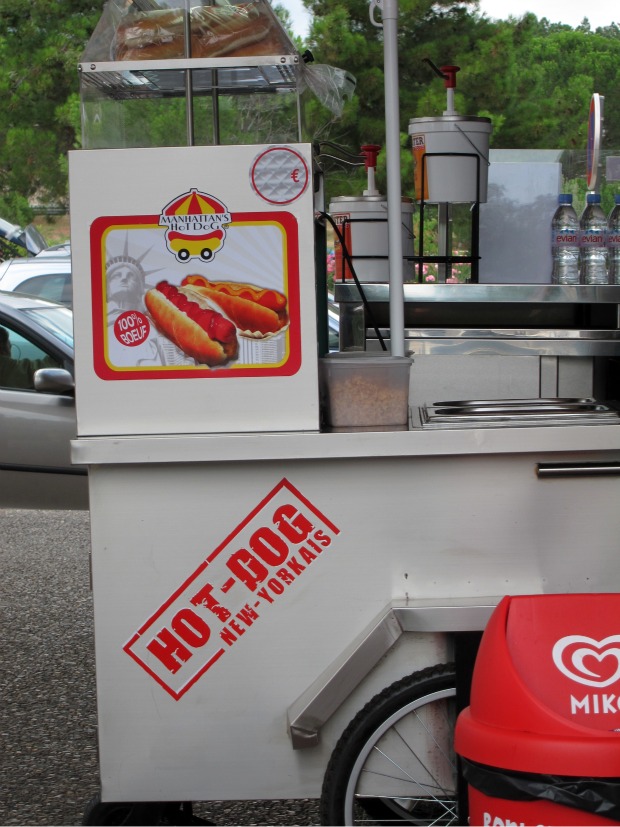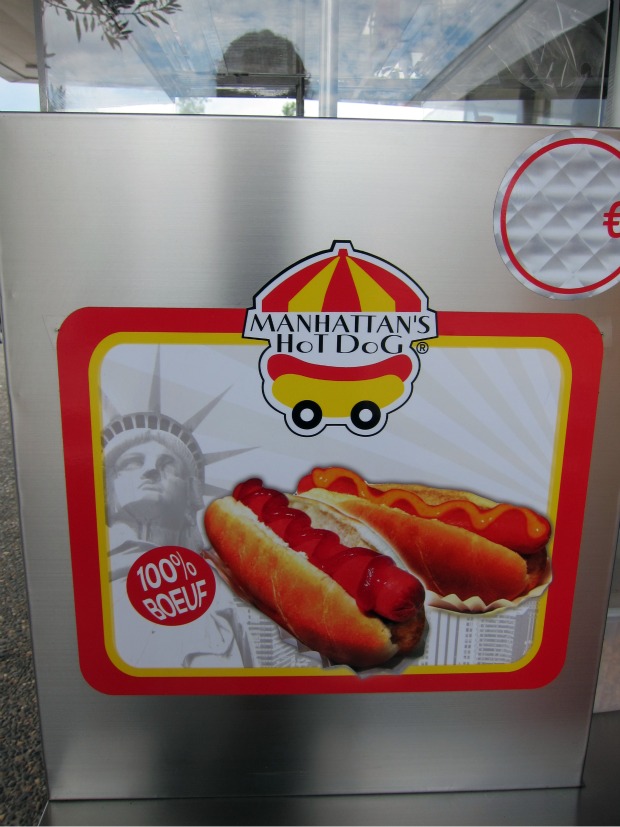 Then, driving around Toulouse, we stopped at a gas station.  I laughed out loud.  Outside of the little mini mart, was a New York style hot dog cart, selling hot dogs in a bun with mustard or pickle relish for 3 whole Euros.  The dogs looked a little gray, but I had to smile at the American bun, the squeezy condiments, the hot dog hot tub, and of course, the signs that read: Manhattan's Hot-Dog, Hot-Dog New Yorkais.  Being New Yorkaise myself, I ate it up.
And can I just make one note about bathrooms, which probably shouldn't be on a food blog: is it only in France where highway rest stops has Villeroy & Boch toilets?!  Roll it up with the Mercedes taxi cabs.  The highways and byways are the real culinary adventure out here!