I want to finish telling you all about my trip to Toulouse before I forget it all.  One day, we drove to Carcassonne.  It was a pretty far drive, but driving there is a bit like the main event.  The hills are rolling–so rolling and gentle that I finally saw why hills are called rolling.  They were covered in a carpet of sunflowers, that spun along in their little bonnets, watching the sun up from the east and down to the west.  In the distance were little wooly specks that could only have been sheep, and up close, the black and white patches of milk cows.  The countryside outside of Toulouse is, for lack of a better word, darling.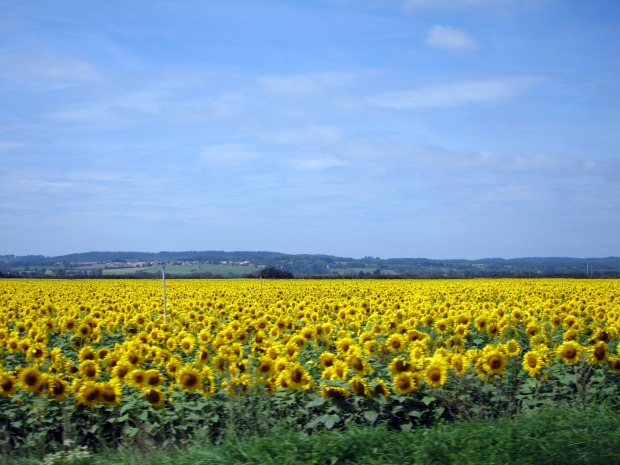 And Carcassonne completed the fairytale.  You could see it from the road.  An old medieval castle, with long upside-down cones for turrets, like a damsel's hat.  Gray stone, massive.  Gothic dome gateways, crooked cobbled streets, and a million slits from which to loose arrows.  As I got closer, I walked up the main causeway that feet must have marched up for a thousand years, or more.  I saw giant gates, huge outer walls.  It was breathtaking.  And tragically brimming with extremely annoying tourists.  Such a shame, because I had never seen a more beautiful or enchanting castle.  And M. Français says it's even more majestic lit up from the roadway at night.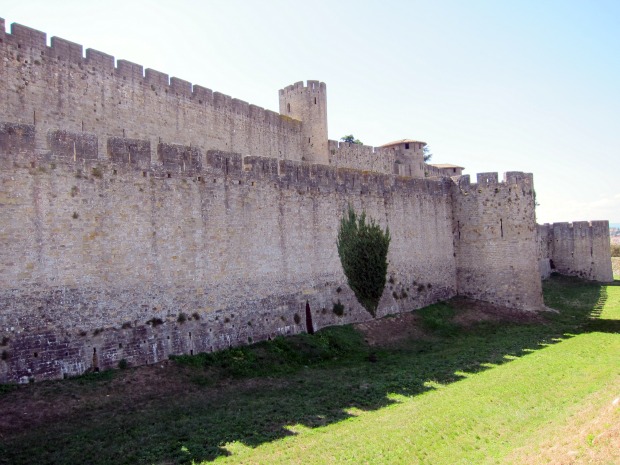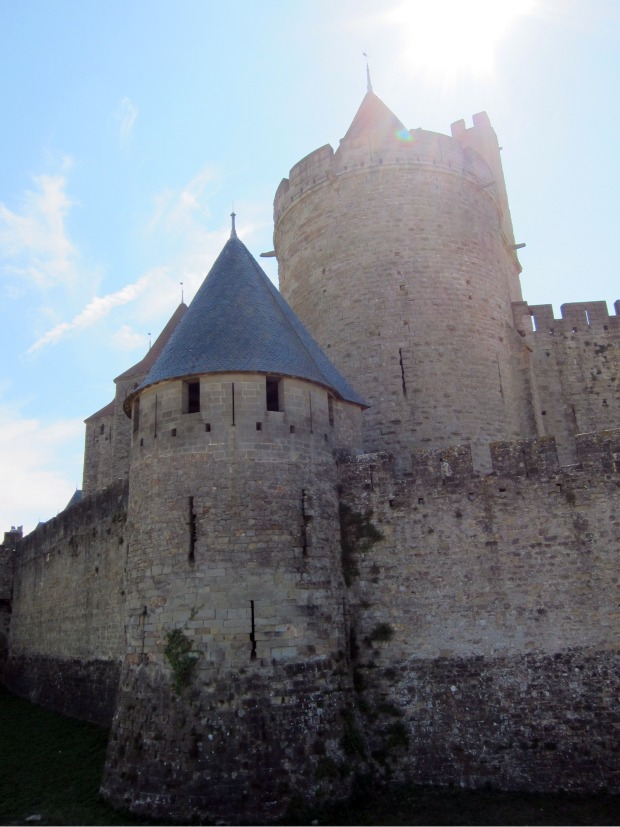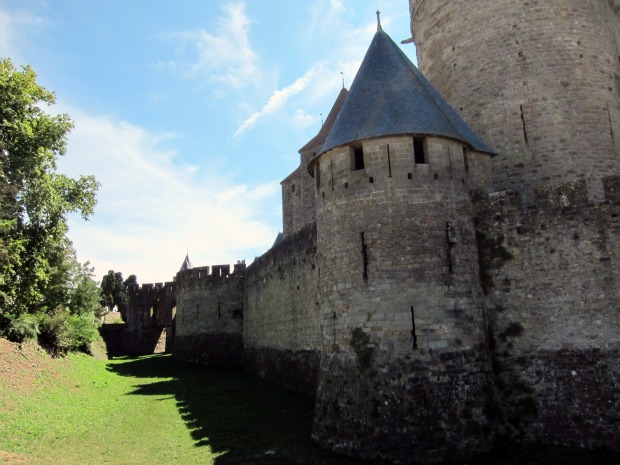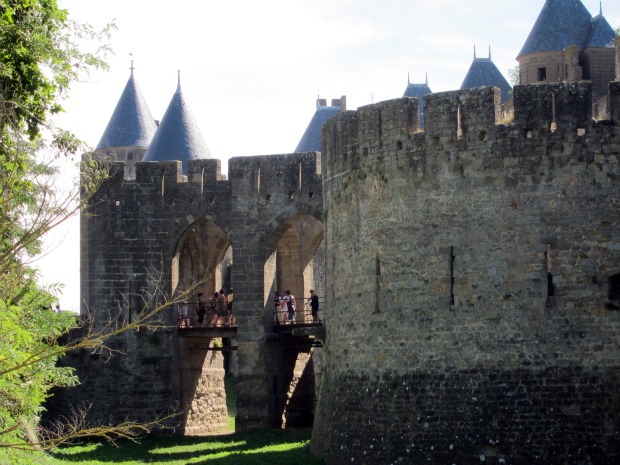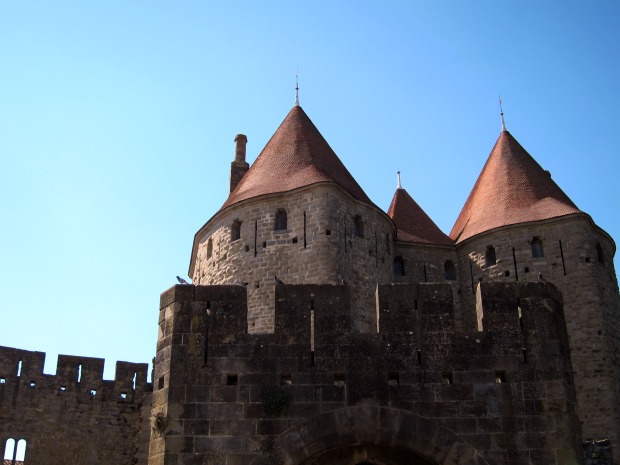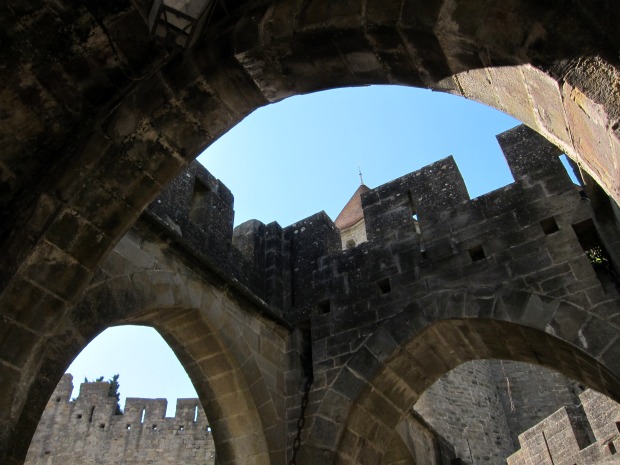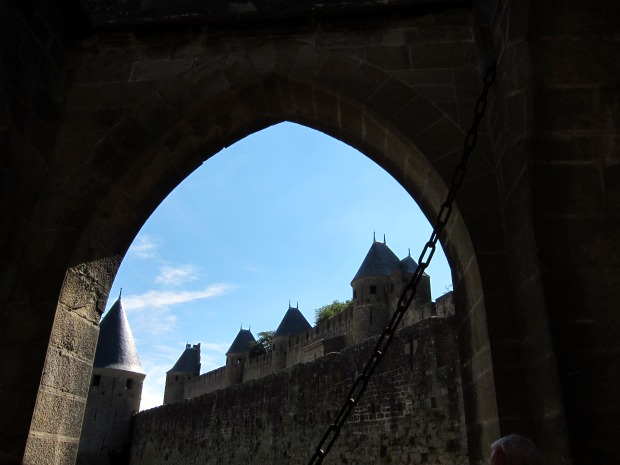 That night, driving back, we stopped in Castelnaudary, which I think I've already written about twice.  Because it is the home of cassoulet.  Which stole my heart (to give to my thighs!).  We hadn't planned to go there that day.  We left Carcassonne early because it was so packed.  So I hadn't done the proper research on which of the restaurants in the nondescript town had the best cassoulet.  That accolade goes to La Belle Epoque, which I tried a week later, but it was actually that day after Carcassonne that I had my favorite meal of the trip.  The restaurant is called Hôtel du Centre et du Lauragais, and we walked into the black and white dining room somewhat disappointed we couldn't get a table outside.  But no matter.  Soon the cassoulet arrived, and I was mesmerized beyond distraction.  Cassoulet is often advertised on menus as having "deux confits"–two confits.  I've seen goose confit, duck confit, pork confit.  This time, it was the best combination: pork and duck.  Along with super-garlicky Toulouse sausages.  Slabs of pork fat.  And those gorgeous white beans sweating and stewing in that heady and delicious and mouth-watering broth.  The top charred golden brown.  It was heartstopping.  Nothing I had ever tasted was so hearty.  The pork and the duck collapsed under a gentle nudge from my fork.  The beans seemed never to end.  And the sausage crumbled like a good homemade one will.  I felt like I was back in the Middle Ages, and I had all the energy I need to hike right back to Carcassonne and knock down the whole castle.
After dinner, we walked by the Canal du Midi, and threw stale bread and the ducks and otters.  I was so full I had to turn back, but I didn't regret a single bite.
I was interested to learn that cassoulet takes its name from the earthen baking dish in which it is cooked, the cassole.  Seems like our casseroles may be a not-too-distant cousin.