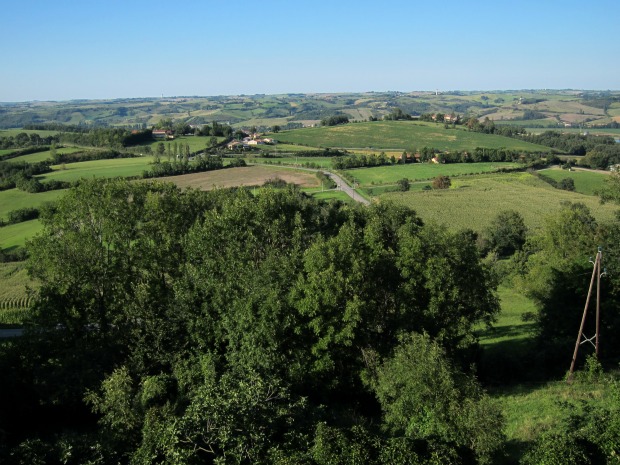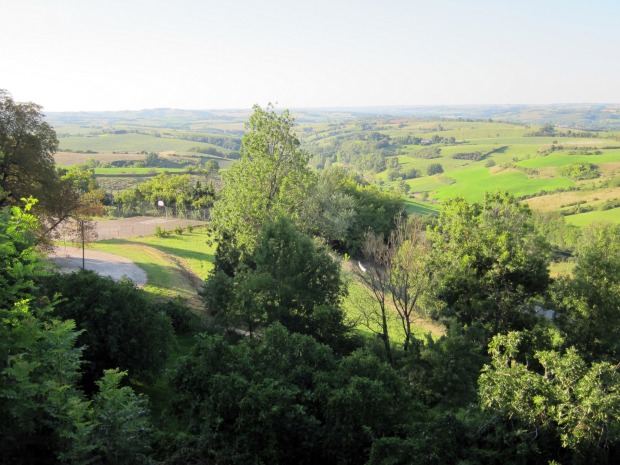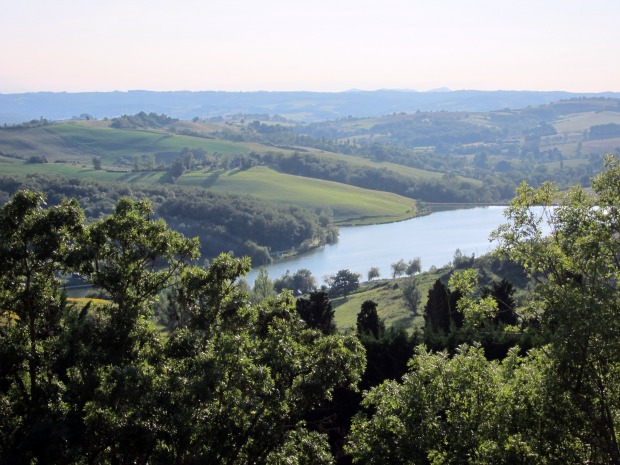 Carla-Bayle is one of those places that is way better than it should be.  A tiny hilltop town, with a weird name.  I didn't even want to go.  But neighbors had said it was fantastic, and I lost my say in the matter.
The town is one street, on top of a mountain.  It is gorgeous.  The views in every direction reveal the rolling hills that you only think are beautiful from the roads.  A great lake.  A sunset as to steal your breath away.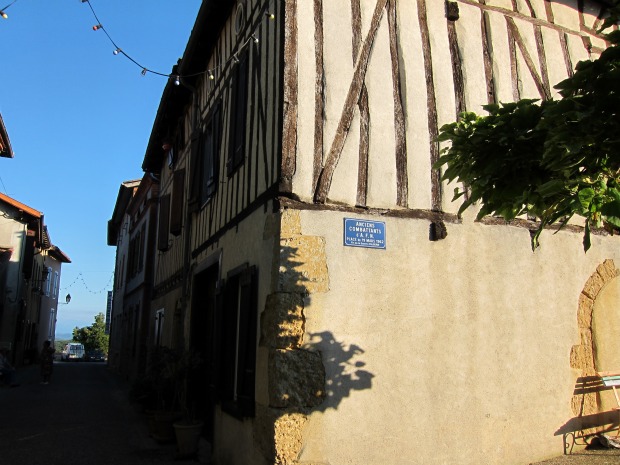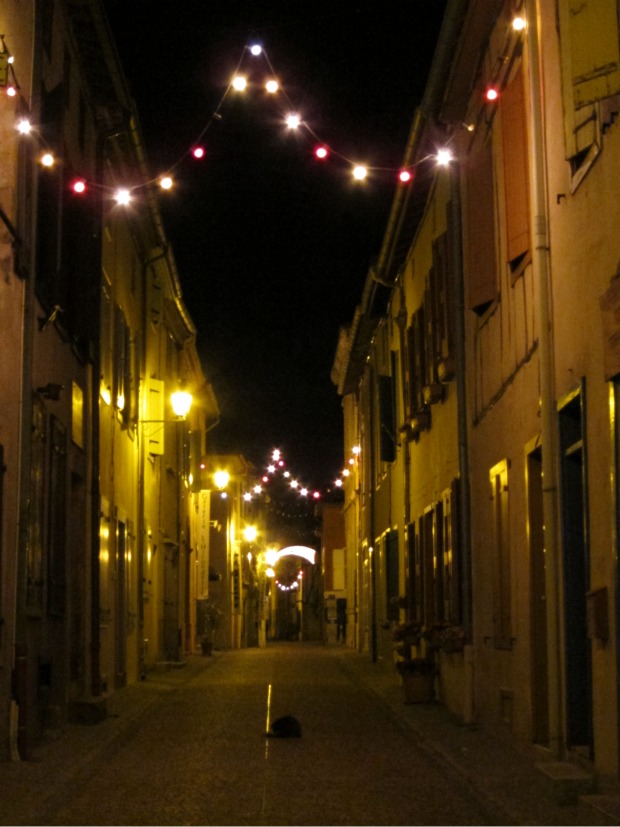 The town is one little stony cobbled street, with medieval buildings, and a string of bulbs running the length, lightly it up brightly.  Every little home has an artist's studio.  There was a food truck–pretty avant garde for a medieval town–that sold tacos.  And one restaurant.  With one of the best meals I'd ever had.  It started with oysters, gratined with creamy leeks.  Sea bream, soaked in pine nuts and nut oil.  Cheeses, and pistachio ice cream.  And a gorgeous rosé from the area.  The sunset was so bright, I had to keep my sunglasses on even though we were inside.
The restaurant is called Auberge Pierre Bayle.