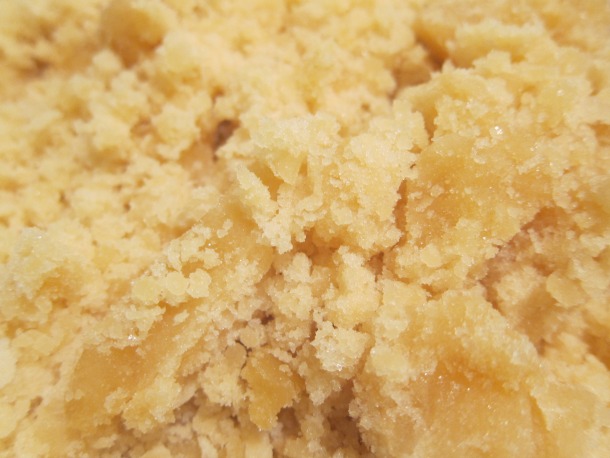 My favorite dessert in the world is granita.  I seek it out, almost obsessively.  Gelupo, in my ex-hometown of London, makes the second greatest granita in the world in fabulous flavors.  My favorite is rose topped with vanilla whipped cream, but their mint, bergamot, and blood orange come in close behind.  The absolute best granita I've ever had was at Da Alfredo in Salina, just off Sicily, during my honeymoon.  We had to boat up to the tiny town to taste this famous granita, made with lemons so fresh, they don't even bother to remove the seeds.  I was so enthusiastic that I bought my two favorite Sicilian flavors, lemon AND almond, and spooned them down, one bright and tart, one rich and toasty, on the deck of the boat rocking in the harbor.  It's one of my favorite memories.
As I wrote earlier this week, my pumpkin pie fetish doesn't always please all my relatives, whose palates just don't go for pumpkin pie–even with my fresh maple whipped cream.  And that's fine–more for my midnight snack.  But I do like to please them, and they love apples.  Plus, I think it's a great idea to bring something light to the Thanksgiving dessert spread.  Hence, my spiced apple cider granita.  Chances are, today you have some spiced apple cider in the fridge.  I like to hurry my granita along by pouring the cider into my ice cream machine.  You don't need to add anything else.  Get it nice and iced, and then spoon it into a glass baking dish.  Freeze for an hour, and use a fork to scrape the surface into crystals.  Freeze another hour, and repeat.  Keep frozen until your ready to serve.
Happy Thanksgiving!  I wish you all the best, and bon app!
Spiced Apple Cider Granita
serves 8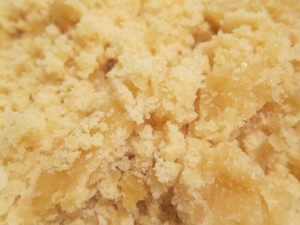 INGREDIENTS
4 cups cold spiced apple cider
METHOD
Pour the apple cider into an ice cream maker and run until nearly frozen.  Spoon into a glass baking dish, and freeze for 1 hour.  Use a fork to scrape the frozen cider into crystals.  Freeze another hour, and repeat.  Serve straight from the freezer!
print this recipe