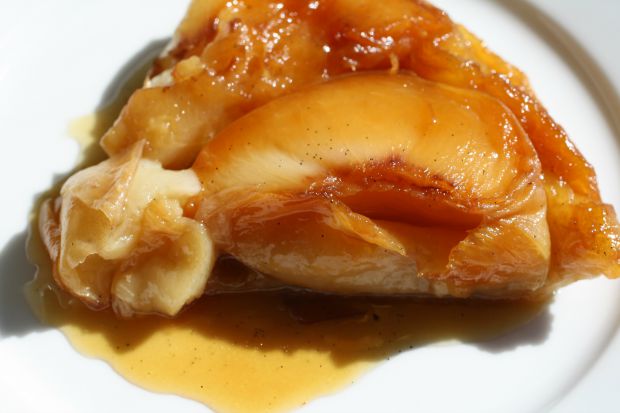 Mr. English and I spent sixteen perfect days in France this summer.  It was my first vacation in a year, and I counted each perfect, sun-soaked, olive oil-drenched day one by one until finally the last, devastatingly, arrived.
The first week, we discovered the Alpilles, up high in Provence.  Rocky like the moon, relaxed — but chic, and brimming with rosé.  We stayed at a stunning hotel called Le Mas de la Rose, and as ever, we regaled ourselves at breakfast.  We like nothing so much as a really good hotel breakfast.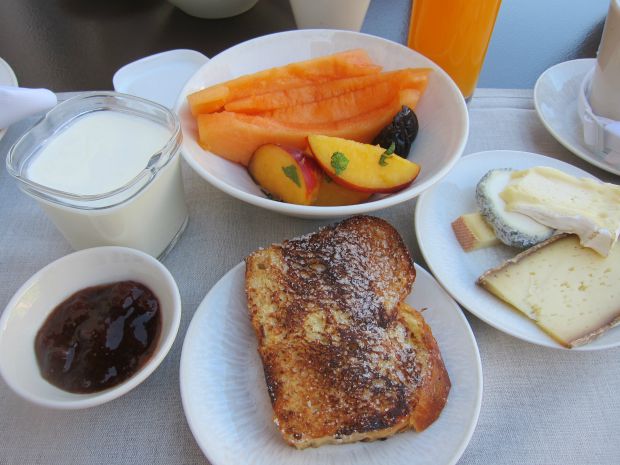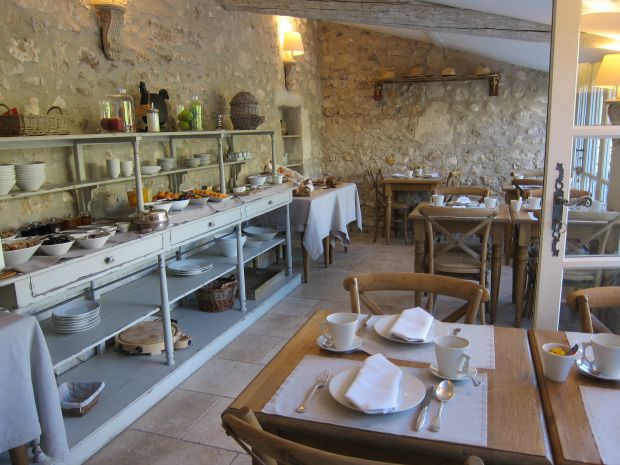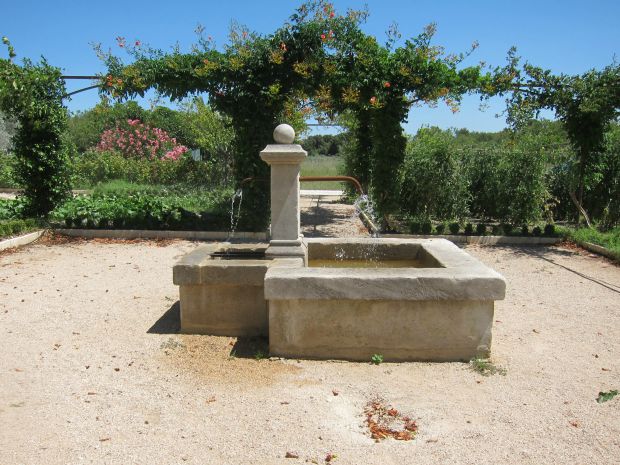 I love breakfast in France – cheese, baguette, yogurt, fruit so ripe it weeps.  They did a great seared brioche coated in sugar – better, I think, than French toast.  I'll try to figure out that recipe.  Verbena tea.  Prunes.  Delightful!
And they had these fabulous jams in cool flavors that they procured at the market in Eygalières.  Strawberry mint.  Blueberry thyme.  And my favorite, peach vanilla.  I had never thought of peach and vanilla before, but I haven't stopped thinking about it since!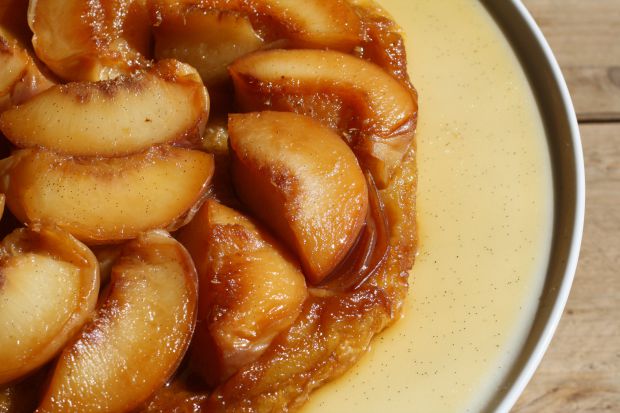 Someone at work recently turned me on to New Jersey peaches — nearly as good as the Provençal ones.  I found gorgeous white ones, although, of course, you could use the yellow.  I have traditionally found tarte tatin to be quite exacting and hard to get right, but I realize, it is so much easier to make with soft, ripe peaches than with apples, because you don't need to precook the fruit.  Just swirl around sugar, water, and vanilla bean seeds in a pan until golden, add in some cool unsalted butter, and arrange your peach slices on top.  I add a pinch of Maldon sea salt too, because what's caramel without salt?  Then I just top with puff pastry out of the fridge, and throw the whole thing in the oven.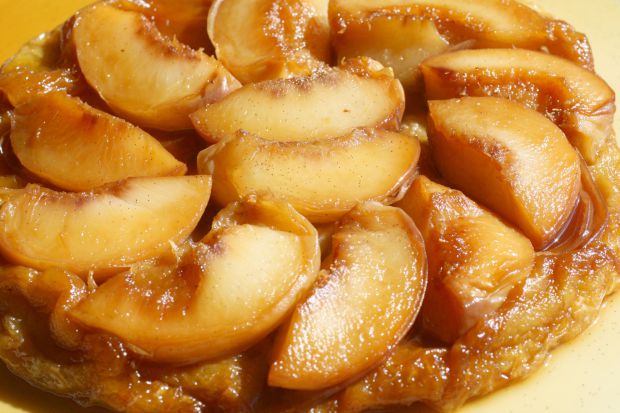 The caramel is bitter-salty-sweet, has that deep vanilla perfume, and it mixes with all the peachy juices.  When you flip it over, the caramel juices form a deluge, rushing to the edge of the platter (use one with a rim!), so that the tarte looks like the ark awash in a peachy sweet sea after forty days and forty nights.  The puff pastry soaks it up but keeps its own sense of self at the same time.  It is so good!  Throw some crème fraîche on the side.  It is a summer showstopper.  I had this grand plan to invite people over to devour it, but Mr. English and I just keep sneaking off to the fridge for "slivers".  I'm putting this one on repeat until peach season is up!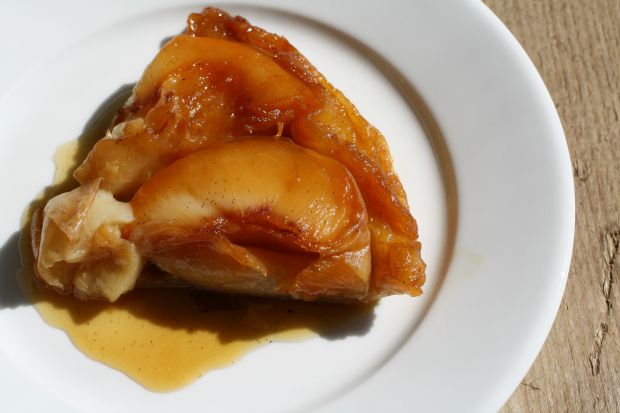 Bon app!
White Peach and Vanilla Bean Tarte Tatin
serves 4 to 6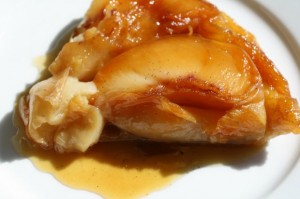 INGREDIENTS
½ cup granulated sugar
2 tablespoons water
1/8 teaspoon Maldon sea salt
The seeds from 1 vanilla bean
2 tablespoons unsalted butter
3 ripe white peaches, pitted and quartered
1 sheet thawed frozen puff pastry
METHOD
Preheat the oven to 400 degrees F.
In a 10-inch sautépan, meat the sugar, water, salt, and vanilla over medium heats until golden brown, swirling the pan occasionally to ensure even caramelization – about 9 minutes.
Take the pan off the heat and swirl in the butter.  As soon as the butter is melted, arrange the peach quarters neatly in the caramel (I use tongs so I don't burn my fingers).  Then, quickly roll out the puff pastry just a little bit, so it covers the pan, and using the tongs, tuck it into the edges of the pan.  Using a paring knife, cut two little steam vent slits in the pastry.  Bake until golden brown, about 25 minutes.  Then, let rest on the counter for 10 minutes.  Then carefully turn out onto a plate, and serve with crème fraîche!
print this recipe