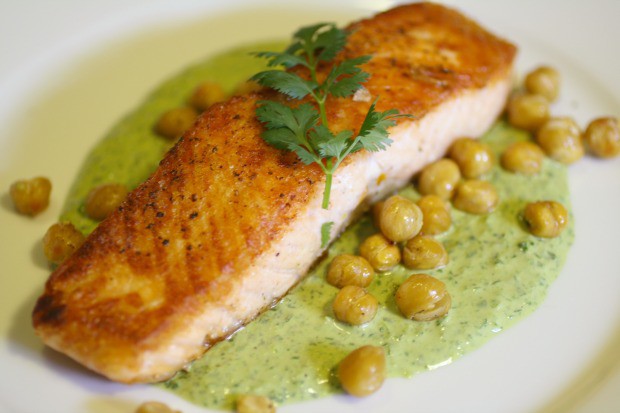 OK – it is week two of what I am calling the "Maman promise" – no meat, no milk, no cheese – cheese, how I miss you!  BUTTER!  I will admit that at around 4 o'clock this afternoon at the office, I was ready to eat any buttery piece of something I could get my hands on, but lucky the place was barren, and so far, I remain unbroken.
I am fascinated by New Year's resolutions – and I do not consider the Maman promise to be a resolution.  For one thing, it's only for a month.  Also, I am sticking with it – something that never happens when I resolve to sit up straight or dress up for work or generally just do everything perfectly for a year.  That last one is my most frequent resolution – it lasts exactly as long as it takes to think about it, and I only think about it because my list of resolutions is usually so long, that I just do a blanket contract.  My friend from London called me and said that she saw my last post where I promised to drop meat and dairy and said I sounded a little preachy – a little mini-Gwyneth.  I can't help it!  I just love self-improvement and fresh starts and I'm always trying to be better.  I love January.  Will you still be my friend?
I admit that I am proud I am showing a modicum of perseverance.  And really it's not so bad, and I am feeling good.  Here's what I had for dinner last night, with leftovers for lunch.  Deeply nutty, pungent tahini whipped together with that vibrant punch of parsley, cilantro, and lemon.  Salmon, simply seared until the top was golden and crunchy.  And chickpeas, roasted to crunchy nuggets.  I threw some mache on the side, dressed up with lemon vinaigrette.  I am starting to wonder if maybe deprivation isn't so hard if we just recast it as indulgence – easier said at 9 AM than at 4 PM.
Bon app, and bonne chance!
Crispiest Salmon with Green Tahini and Crunchy Chickpeas
serves 4
INGREDIENTS
1 can chickpeas, drained, rinsed, and dried on paper towels
2 tablespoons olive oil, divided
½ big bunch parsley
½ big bunch cilantro
Zest and juice of 1 lemon
½ cup tahini
4 5- to 6-ounce salmon fillets
METHOD
Preheat the oven to 450 degrees F. Line a rimmed baking sheet with parchment, and on it, toss the chickpeas, 1 tablespoon olive oil, and salt and pepper. Bake until crisp – about 20 minutes.
Meanwhile, make the tahini by blitzing the parsley, cilantro, lemon, tahini, and ¼ cup water in the blender until smooth. Season with salt and pepper, and set aside.
To make the salmon, season with salt and pepper. Add remaining 1 tablespoon olive oil to a nonstick skillet, and cook on medium heat for 10 minutes on the first side and 5 on the second for perfectly opaque flesh. If you like rarer fish, which most do, just flip it over for a minute or two.
print this recipe