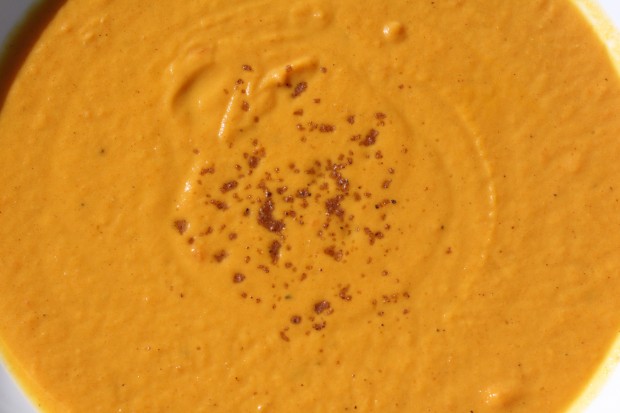 Get the whole story at The Huffington Post.
I love sweet potato fries.  Because they are salty.  And crispy.  And what's not to love?  You could deep fry and salt anything and I'd put it in my mouth.  Deep-frying sweet potatoes took away their stigma: they weren't good for me anymore.  But otherwise, I never liked sweet potatoes.   Dietetic versions of their better Idaho brother.  And let's face it: I'd always loved the bad boy.  It wasn't until very recently that I ever went for a potato, or a boy, that was good for me.
It wasn't until college that I discovered how versatile a sweet potato could be, how much it could handle.  I was getting pizza late one night in the student center, and I saw a bunch of the guys working behind the counter digging into a slice of pie.
"Is that pumpkin pie!?" I cried, turning orange in envy.  I had been writing for hours, and wasn't above demanding a slice of pumpkin rather than pizza pie.
"Sweet potato pie," one of them grinned, pulled a bite off his fork with his lips.
I was confused.  "What's that?"
All three of them turned to me.  "Where are you from?" they demanded in disbelief.
Now that I think of it, they were probably asking whether I was from Mars.  But they seemed southern, so I answered "Florida."  I had grown up on both sides of the Mason-Dixon line, so I trotted out the more convenient of the two.
"And you've never had sweet potato pie?" Continue reading …