I ADORE chips and guacamole. My dad and I have a ritual: we show up at Rosa Mexicano in New York, a Mexican restaurant with a guacamole cart on which they smash, squish, and season your guacamole right at your table. For me, it is an event paramount to the Super Bowl itself. In go the jalapenos; I cheer. The cilantro; what a play! Lime juice; touchdown. They plant the heavy stone molcajete in the middle of the table between us, and we dive in, like honeymooners into a hot tub, pale jade paste adorning the corners of our mouths, turned up in smiles we just can't repress at such a culinary victory.
For my French Super Bowl, I abandoned the South-of-the-Border flavors, but not the tradition. I renovated one of my favorite classic French Revolution recipes: Avocado and Chèvre Dip with Root Chips. I smash avocados with lime juice and garlic, just like in guacamole. But instead of chilies and cilantro and onion, I add crème fraîche, goat cheese, and chives. I stir it all together, and serve it with a colorful potpourri of root chips instead of corn chips. It looks beautiful and festive, and is a creamier, more elegant kick at the same field goal. And honestly, it's easier to make.
BON APP, et BONNE CHANCE!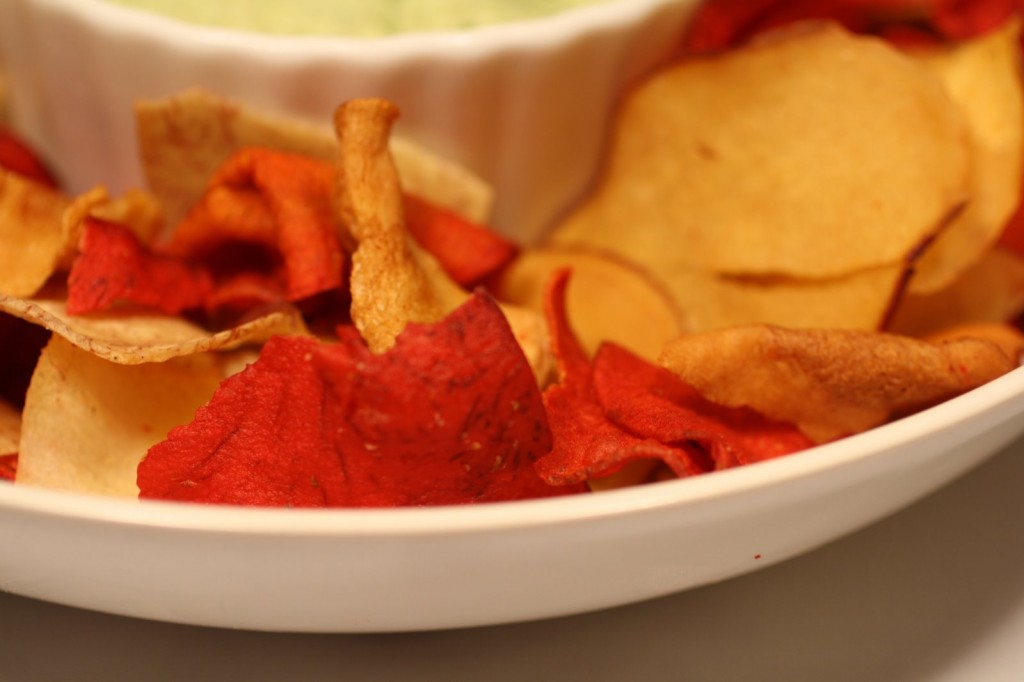 Chèvre Avocado Dip with Root Chips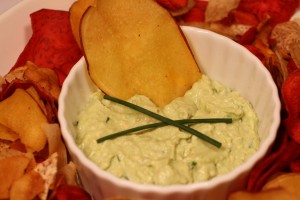 Ingredients


2 Haas avocados


2 tablespoons lime juice (from about 1 lime)


2 ounces chèvre, room temperature


½ cup crème fraîche


1 clove garlic, grated


20 chives, snipped


Salt and pepper


1 7.5 ounce bag Terra Original root chips


Procedure


Press the avocados through a ricer and toss immediately with the lime juice. Add in the chèvre, crème fraîche, garlic, snipped chives, and salt and pepper. Mix thoroughly to combine.


Arrange 2 chive halves in a cross on top of the dip as a decorative touch. And serve surrounded by Terra chips.


print this recipe